Latin America. Chauvet Professional presented the new generation of its Ovation Rêve lighting solution. The first version was the E-3, launched in 2021 and which set a new standard for ellipsoidal LEDs. It is now introducing Ovation Réve E-3 IP, which is IP65 rated.
The brightest full-spectrum ellipsoidal on the market, the Rêve E-3 IP has been designed to excel indoors or outdoors in theatre, broadcast, event and production applications.
The new equipment offers the same color temperature presets from 2800K to 8000K as the original Rêve E-3 to deliver unparalleled light quality. A Red Shift (emulated red) for a tungsten appearance and four 16-bit dimming curves add to its versatility, while its adjustable yoke makes it easy to mount in a wide range of spaces.
Powered by 91 LEDs (12 red, 19 green, 3 blue, 9 royal blue, 24 amber, 24 mint), the Rêve E-3 IP light motor produces a rainbow of realistic and captivating colors. In addition, a virtual color wheel matches a wide spectrum of popular gel options.
Ideal for indoor and outdoor broadcast and film applications, the Rêve E-3 IP has quiet ventilation modes. In addition, its six adjustable PWM (Pulse Width Modulation) modes protect against flickering in the camera. Thanks to its IP65 rating, the new luminaire is very friendly to technicians, since its interior remains free of dust and debris, which facilitates its maintenance.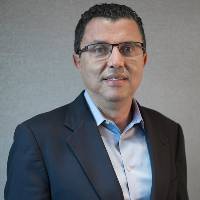 "The introduction of Ovation Réve E-3 IP is the latest example of our total commitment to becoming a comprehensive resource for IP65 rated products," said Albert Chauvet, CEO of Chauvet. "We pride ourselves on offering complete lighting solutions, and today that means being able to achieve the highest standard in indoor or outdoor applications."