Colombia. The IntegraTec fairs for Mexico and Colombia, have just received important support from the International Association of Engineers Specialists in Data Center Infrastructure Certification, ICREA.
IntegraTec is the new name that hosts the TecnoMultimedia, TecnoTelevisión and ExpoDatanet fairs, which, since 2008, have been working to help grow the Broadcast, AV, structured cabling and connectivity industries in Colombia, Mexico and Brazil.
ICREA is an international association regulating the design, construction, maintenance, supervision and commissioning of data center infrastructure, so that it is reliable, secure, available, resilient and fault-tolerant. ICREA was founded with the aim of having a quantifiable reference to ensure the proper functioning of data processing centers.
ICREA published the international standard ICREA-std-131-2021, which indicates the best practices in terms of electrical installations, air conditioning, communications, security, scope, governance and more recently, sustainability.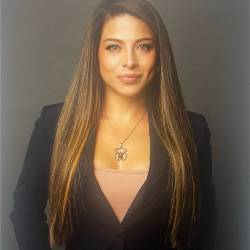 Carolina Cortés, commercial director of ICREA, said about this agreement with IntegraTec that "For ICREA as an international entity that promotes the development of data center infrastructure in the world, it is very important to promote these agreements in which we can jointly publicize new technologies and encourage the development of professional companies and organizations that help us Evangelize the Design, Construction and operation of Datacenter. We are very happy about this union and we know that it will bring wonderful fruits. INTEGRATEC WELCOME TO THE ICREA FAMILY."
As part of this alliance, ICREA will have several conferences within the framework of IntegraTec's academic program in Mexico and Colombia. Among them are: Process of updating the ICREA-Std-131- 2023 Standard and the current Data Center content within the ICREA Standard; and Hyperscala, Edge, Modular and Container Data Center.
The IntegraTec trade fair circuit in 2023 begins in Brazil on May 11 and 12, continues in Mexico from August 16 to 18 and ends in Colombia on October 26 and 27.
To know all the details of IntegraTec, visit https://www.integratec.show/es/