Latin America. Datapath has received AVIXA CTS points accreditation for its Aetria training course. This will allow professionals holding the AVIXA Certified Technology Specialist Credential to obtain renewal units for certification while learning about the full capabilities of Datapath's video management solution.
Datapath's three-day training course, geared towards system designers, consultants and pre-sales, covers all of Aetria's hardware and software components and shows how they can be used together to meet the unique requirements of control rooms and multi-source video projects.
With hands-on experience working through practical examples, attendees are guided through Aetria's full structured approach, learning how to design, manage and operate easily. The course content includes requirements gathering, system installation and configuration, and operation of an implemented Aetria control room solution.
To be approved by AVIXA, UK programs must have experienced instructors with clear evidence of qualifications in the session topic. Each class should contain at least one relevant learning objective or industry-related purpose, relate to a specific subject area and exam level, and conclude with an assessment tool to demonstrate that participants have grasped the objectives.
Following accreditation by AVIXA's CTS renewal committee, course attendees will earn 6.5 Renewal Units (UK) for CTS and CTS-D certification. Datapath is currently using its demo suites at its headquarters in Pennsylvania, USA and Derby, UK for courses, with more locations planned.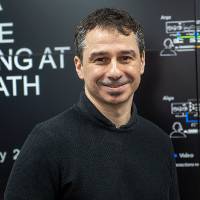 Iñaki Viloria López, Datapath's training manager, said: "We are committed to education and sharing best practices in the AV community and are immensely proud to have achieved AVIXA's coveted accreditation for our Aetria training. The numerous components of Aetria make it easier to understand in person, and it's fantastic that course attendees can walk away from our sessions not only with a greater understanding of the benefits of Aetria, but also earning valuable RU points towards their CTS qualification."