Mexico. Between August 17 and 19 will be held the tenth version of TecnoMultimedia, the most important fair for the professional audiovisual industry in Mexico.
Within the framework of the Expo, there will be participation of some of the integrators that are part of ConsorcioTec in Mexico, the first purchasing group for integrators in Latin America.
So far, the integrators Rahi Systems, C3NTRO Telecom, Creatio and Fouet are confirmed in this pavilion. This is an experience that replicates the successful participation of ConsorcioTec's™ integrators in the last version of Exposeguridad in Mexico.
In addition, Max Jaramillo, Chief Integrator Advocate of ConsorcioTec, will give a talk in the conference program called: "ConsorcioTec: The evolution of purchasing groups for Latin America", which is open to integrators and manufacturers who wish to know more about the program.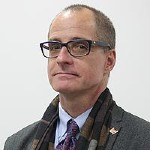 Max Jaramillo stressed that:
"We had great success with our pavilion during Expo Seguridad and now we are going to replicate it within the framework of Tecnomultimedia for the multimedia systems sector. The purpose of the talk is to publicize the growth of the program and its benefits for affiliate integrators. We are waiting to spread great news."
To learn about the academic program of TecnoMultimedia Mexico, click here.
Remember that registration for the fair and conference program is free and now open. You can register by clicking here.