Mexico, Brazil, Colombia, Peru and Costa Rica are the main markets that have allowed a recovery of the projector market in the region.
Richard Santa
2021 closed with an important recovery in the audiovisual industry, the projects that were postponed were reactivated and new ones emerged, especially in the second half of the year. The projector market followed this trend, marked mainly by the educational and corporate sectors, which began to return to face-to-face after the restrictions imposed to face the pandemic.
These are some conclusions of the conversation that AVI Latin America could have with projector manufacturers with a presence in Latin America. René Araúz, Marketing Manager of Panasonic Latin America, pointed out that "In fiscal year 2021 we have noticed a significant recovery for the projector category. This is particularly noteworthy in the education sector that had remained inactive due to the effects implemented by governments in the region, where the agglomeration of people was limited. With the adaptations and the return to the classrooms, the demand for audiovisual support at different levels of brightness and size has also increased."
Jorge Dantas, Senior Director Latin America of Sharp NEC, said that "as restrictions were lifted in the second half of the year, many projects that were stalled for many months finally returned to the negotiating table and we were able to successfully conclude many good projects in the last quarter of the year. As a result, the fourth quarter of 2021 showed higher sales compared to the same quarter of 2019 and 2020."
As for the countries of the region protagonists of this recovery of the projector market, our guests agree that they were Mexico, Brazil, Colombia, Peru and Costa Rica.
Juan Campos de Epson added that the segments of the industry that have most moved the projector business were: "the education market, there were pending investments, delayed projects that were released during the 2H of 2021. The entertainment segment also showed recovery, many museums and experience centers were opened, digital exhibitions among others. Finally, corporate remains behind, as most of these continue with remote-hybrid work. And the market of large events, has been recovering step by step, fortunately most of our partners already begin to report face-to-face events, concerts, etc.".
Projectors and green AV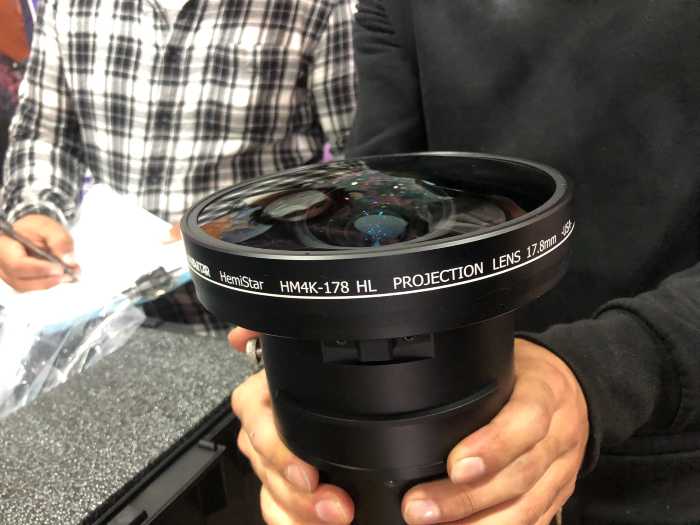 One of the trends within the audiovisual industry that takes more strength is to generate a green AV industry. And projector manufacturers are one of the segments that is most committed to carrying out this initiative. For this, laser technology has played a fundamental role.
Clayton Brito, director of Christie's Enterprise division in Latin America, commented that "Sustainability is an integral part of Christie as an organization and includes environmental management and compliance, product quality and social responsibility. As an environmentally responsible company, we incorporate sustainability into our practices and manage our environmental impact to help conserve energy and resources. From recycling programs for our facilities, minimal packaging and restoration of projectors, to the introduction of RGB laser lighting that has brought with it greater energy efficiency and the absence of lamp replacement."
He added that Christie also has a well-established process to ensure compliance with international requirements including ROHS and REACH for the removal of harmful substances from products. In addition, Christie's supplier selection program gives preferential treatment to suppliers who have sustainable initiatives.
In the case of Panasonic, the company is committed to being eco-friendly, and in the case of projector development, this is true as well. "More and more the company is focusing on laser technology and its development, which has less of an impact than the lamp projectors we had become accustomed to a few years ago. This type of development, for example, has resulted in projectors that require lower electricity consumption for their operation, and designs that provide a maintenance-free product for a long time," said René Araúz.
Juan Campos indicated that Epson is a company committed to the environment and has a solid and clear corporate plan. In its Environmental Vision 2050 it has established that "it will become carbon negative and free of underground resources by 2050, in order to achieve sustainability and enrich communities."
Finally, Jorge Dantas explained that in Sharp/NEC's commitment to protect the environment and contribute to a sustainable society, they have several aspects, including:
- Use of environmentally preferable components and design features in the products we build.
- Form alliances with companies that share environmental principles similar to ours.
- Promote programs to educate our internal workforce in different
Some projects with projectors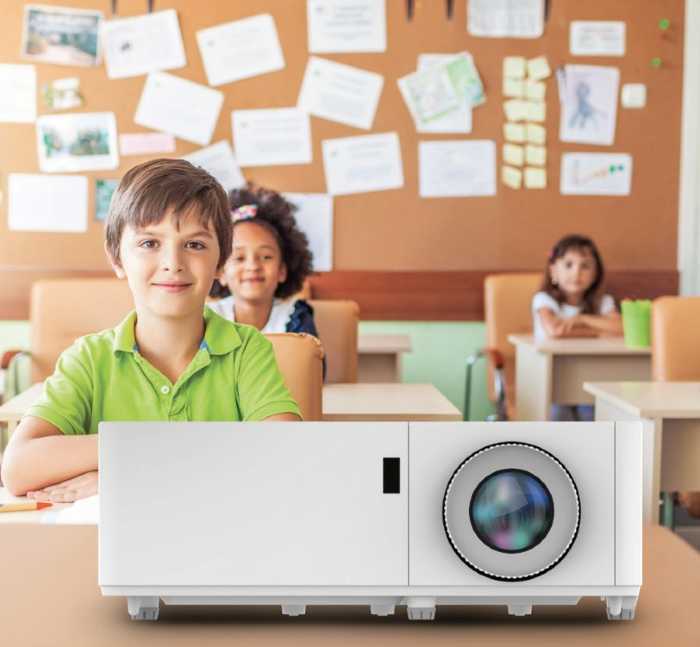 There are several examples of audiovisual projects in Latin America that have been carried out in recent months, that have used projectors and that mark the recovery of this industry.
Clayton Brito highlighted that, for Christie, one of the star projects of the last year was the Planetarium of Bogotá, which renewed its projection system with two Christie Griffyn 4K32-RGB pure laser projectors managed by Christie Pandoras Box and by the Christie Mystique camera-based alignment and recalibration solution. It is a state-of-the-art and unprecedented installation in the region with RGB laser projection, which produces an exceptionally wide chromatic range of more than 96% of the Rec color space. 2020, thus guaranteeing the public a richer and more memorable experience. There is also the Museum of Image and Sound (MIS) of São Paulo, where Seal Telecom installed several 1DLP projectors of 8000, 10,000 and 20,000 lumens of Christie's GS and HS Series, as well as Pandoras Box.
In the case of Panasonic, René Araúz mentioned that this year they have worked with a variety of end users, including a foundation dedicated to the arts in Panama, a large corporation in Costa Rica, and renowned universities in Colombia. "Although this year all the companies dedicated to the projection category were affected by the global affectations of parts, components and logistics aspects, the constant communication with our customers allowed us to meet their needs in the required time. All end users chose Panasonic based on the benefits they could get with our projection equipment, and the support that characterizes us."
The University of Puerto Rico, Mayagüez Campus, needed a reliable projector with short-term availability, which is also durable and with the best after-sales service offer. That's why, through the local Sharp/NEC distributor, Martel, they managed to participate in this project. According to Jorge Dantas, "it is not the largest project in terms of the number of projectors installed, but it was of special importance to us as it was the first shipment of our new M430WL model in the Americas. Even at a time of critical product shortages, we were able to immediately ship 100 units of the M430WL."
Juan Campos, highlighted that 2021 was a year full of innovative projects for Epson. "In Costa Rica one of our channels, understanding the limitations of distancing installed a "house of terror" in a parking lot. The people inside their car walked inside an enclosed parking lot and through Projections they were passing different environments where they were transported to different places. It was an extraordinary and most interesting immersive experience, adapted to the circumstances of the pandemic."
In addition, in Mexico, Peru, Argentina among others, Epson partners installed more than 15 auto cinemas with high-brightness projectors. And in Peru, they had the Parque de Las Aguas project, which occupies 3 professional projectors of 30,000 epson lumens. Projectors are part of a projection experience on a water curtain. It was the first major project in the region for this line of projectors.
New technologies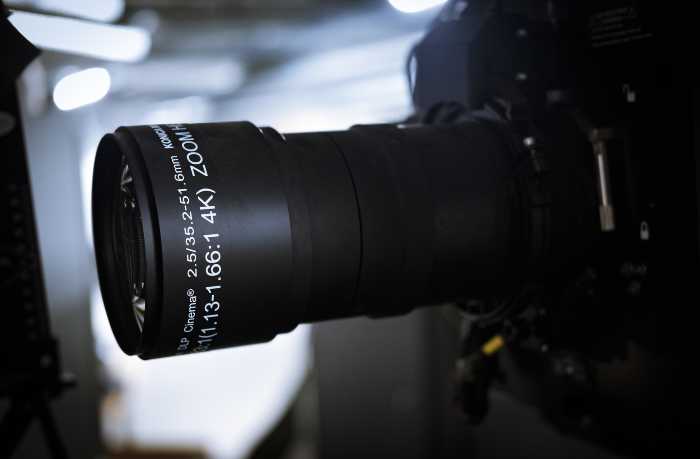 In their commitment to the audiovisual market, manufacturers have not stopped developing new products. These are some of the recent launches of projectors of the brands consulted in this article:
Panasonic: They recently introduced the PT-RDQ series, with which they expanded 4K resolution to 1-Chip DLP projectors. Previously, this type of resolution could be achieved in projectors of greater capacity such as the 3-Chip DLP and with very high brightnesses. Now, with this introduction, 4K resolution is more within reach of the market since this series presents options of 8 thousand, 9 thousand and 10 thousand lumens, which are ideal for use in spaces such as large capacity auditoriums, museums, simulators, and more. In addition, they will soon also be introducing the FRQ50 series, which will also have this resolution, but at the level of 5,200 lumens.
Epson continues to develop both consumer and commercial products. During 2021 they launched laser projectors for the education segment that allow to improve the classroom experience, as well as support remote classes. By 2022, they will have important launches for both the professional segment, laser projectors of high luminosity, compact and extraordinary image quality, of which more details can be known during the next ISE fair in Barcelona.
Christie: One of the most recent releases is the Inspire Series, a family of 1DLP laser projectors with fixed zoom lens and three brightness options (6000, 7200 and 8100 ANSI lumens). These devices are designed for medium and small environments, such as classrooms, boardrooms, museums or places of worship, achieving high-power images in WUXGA resolution. In addition, thanks to its laser lighting, the Inspire Series guarantees up to 20,000 hours of low-maintenance operation before registering 50% of the brightness. The Inspire Series models feature stealth operation and the ability to orient them omnidirectionally, adding flexibility to the installation. They offer an unbeatable combination of value and performance at a low cost, but that does not in any way diminish the advanced capabilities of the product. Also note that motorized lenses facilitate zoom, focus and offset by remote control.
Sharp/NEC: In lamp-based projectors, the minimum basic lumens have increased. In other words, in the new models, they count between 400 and 800 lumens more, while the goal is to maintain the same price range.
In laser-based projectors, at the end of 2021 they introduced the 3800 lumens M380HL (1080p) projector and the 4300 lumens M430WL (WXGA) projector. These are the entry-level projectors with laser technology. They also presented the entry-level installation projectors: the PE455WL (WXGA 4500 lumens), the PE506WL (WXGA, 5500 lumens) and the PE506UL (WUXGA, 5000 lumens). Finally, they have launched many new products in the digital cinema family of 2K and 4K DLP projectors (DCI compatible), such as the 18000 lumens 4K projectors.