Colombia. Cleerline's complete line of cables and accessories for professional fiber optics are now available in the Colombian market from distributor La Cita. Juan Montoya, UX Strategic manager of Intelligent Environments / La Cita, told AVI Latin America the details of the products of this new brand that add to its portfolio.
"We already have in our inventory a stock of the most used products to interconnect AV projects, and thanks to the fact that Cleerline is a manufacturer of its own fiber we can deliver in a very short time specialized solutions on request that for some reason were needed," he said.
On the characteristics of the products of this company, Juan Montoya pointed out that in general terms the optical fiber does not distinguish if data traveled through it, or if audio or video traveled, so in general terms and as far as compatibility is concerned, we can ensure that Cleerline products comply with everything required for any project.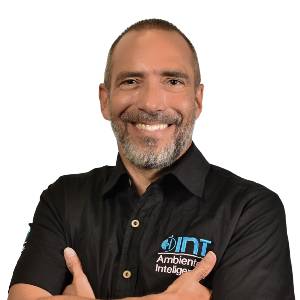 "The big difference of Cleerline and why it especially benefits the audiovisual market, focuses on a patented technology of a special polymer called SSF that coats the core of the fiber making it stronger, safer and faster, issues that allow virtually anyone specialist in the AV world to handle, install and put to work without major problems. Why, simply because the coating makes it safer. If this were done with fibers without SSF technology, you have to be very careful when handling and assembling it, it is dangerous, it can enter the skin or eyes and generate a problem that can be serious, "he said.
The polymer of Cleerline products protects the fiber itself from dust and grease, so that at the time of assembly there is no need to have the extreme care and asepsis that requires products without SSF, an issue that for the projects and typical conditions of many audiovisual installations make it complicated and lead to a great waste of material and time, and finally its strength and flexibility that is much greater than that of traditional fiber optics.
Even greater than for CAT5, 6, 7 and 8 copper cables, it allows mounting in small spaces, occupied ducts, places with extreme curves, and sites of electromagnetic interference or electric shock, situations that often have to deal with installers and AV integrators is a real added value of immense importance.
Finally, on the sectors of the AV industry that can benefit from these products, Juan Montoya indicated that "call or evacuation audio systems in shopping centers, parks and industrial complexes will benefit from a solution for today and tomorrow. Auditoriums or rooms where there is multiple video transport in 4K resolutions without compression will already be able to do it more efficiently, and if we talk about 8K resolutions, practically they could no longer be done with copper cables if the distance exceeds 3mts. Even if someone today is building their house and is in the wiring stage, it doesn't make sense for them to do it using copper technology, the core network should be with fiber optics."
As part of this representation, La Cita will provide training and certifications for AV industry professionals working with fiber optics.