CES. Themed "Moving People Forward," Sony's participation in CES 2023 focuses on Sony's efforts to move people's hearts and expand the possibilities of entertainment through various technologies and initiatives related to the metaverse, mobility and other areas, and through its collaboration with creators.
Kenichiro Yoshida, Chairman of the Board, President and CEO of Sony Group Corporation, took the stage at Sony's press conference on Wednesday, January 4, in anticipation of the exhibition's opening. He explained that collaboration with the content creators who create Kando (emotions) is essential to fulfilling Sony's purpose of "filling the world with emotions through the power of creativity and technology."
He also emphasized that sharing time and space "live" is the essence of entertainment, and that Sony's creation and interaction technology will support the virtual world to deliver live experiences and connect them to the physical world in exciting ways.
As an environmental initiative, some panels of the stand are made of Original Blended Material, a paper material developed by Sony. Original Blended Material is an environmentally responsible paper material made from bamboo, sugar cane and post-consumer recycled paper, whose origins are specified. In addition, to reduce material waste, Sony strives to reduce environmental impact by reusing curtains used at other events and using rented materials.
Some of the solutions presented are:
■ Empowering creators
 STAR SPHERE
STAR SPHERE is a project to bring space closer to everyone and discover the "perspectives of space" to provide the opportunity to think about the global environment and social issues. On January 3, 2023 (Pacific Standard Time) a remote-controlled nanosatellite called "EYE" was launched equipped with a camera capable of taking pictures from space. Sony will exhibit "Space Shooting Lab", an experimental simulator that proposes a "space" for experimental photography from space that STAR SPHERE plans to offer in the future, and the model of a nanosatellite equipped with Sony photographic equipment.
 Technology for creators
Sony supports a wide variety of production activities to reach diverse communities – from the most important creators to future creators. The booth will showcase a host of imaging solutions, including digital cinematic cameras such as VENICE 2, the full-frame mirrorless camera Alpha™ series, the VLOGCAM series, the Airpeak professional drone, Xperia™ smartphones, and the Creators' Cloud, a cloud-based media production platform. In addition, Sony will propose the production of high-quality sound content through microphones and headphones for professionals and creators in general.
■ Expand the potential of the virtual and the physical
 Virtual interaction with fans
Sony is conducting a PoC (proof of concept) with English Premier League football club Manchester City to form the next generation of online fan communities and interaction by combining the physical and virtual to excite and interact with both new and existing sports fans. On the stand, visitors will be able to experience the contents of the metaverse as if they were at the Etihad Stadium, the home of Manchester City, reproduced in a virtual space. Fans can express their emotions and passion for the team by creating their own personalized avatars on their smartphones and, in the future, connect with millions of fans around the globe, as well as access various services to promote interaction.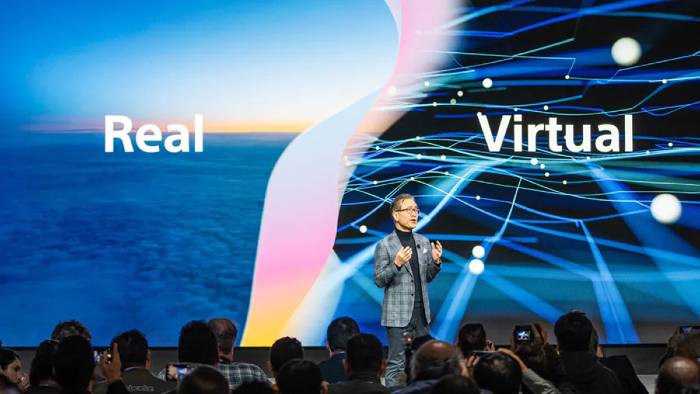  New experiences for sports fans created from real-time sports data
This exhibition features initiatives related to new data-driven experiences for sports fans and takes visitors through the process of sports data: from capturing data on the field, creating virtual content in real time and offering various platforms to fans. Multiple technologies from Hawk-Eye Innovations ("Hawk-Eye"), Beyond Sports and Pulselive, all Sony Group companies, will showcase the ability of Sony's sports businesses to truly revolutionize the way we capture, visualize, deliver and generate interactive live-action data for fans.
 Portable volumetric capture
This exhibition shows a prototype of a new system capable of capturing and distributing animated 3D reconstructions of people, objects and spaces with low latency anywhere. The system only requires seven sensors, allowing it to be quickly installed anywhere to meet demand for live 3D video distribution. The stand allows visitors to enjoy a 360-degree view of Manchester City players and the public in a 3D space of the metaverse, via tablets and Sony's spatial reality screens.
 Space reality screens: A new prototype with a large 27-inch screen
Sony will unveil a 27-inch prototype of the SR Display that reproduces the real world with 3D spatial imagery. The larger screen format allows you to display life-size objects so that medical images and product designs can be reproduced more realistically. At the booth, SR Display will be used to display 3D computer graphics content with applications in various fields, such as data from point clouds used in VR (virtual reality) and AR (augmented reality), as well as computer-aided architecture and design (CAD), in a virtual space. In addition, multi-view video created by live sports data and Hawk-Eye virtual characters can now be played on SR Display as a new style of entertainment.
 Preview powered by "mocopi"
The preview technology will be demonstrated using Sony's "mocopi" mobile motion capture system, which allows creators to review their camera handling and VFX* editing character positions in pre-production. A CG model is displayed on the display monitor, which is synchronized in real time with the movement of the model wearing the "mocopi" device. This technology helps optimize the production workflow and allows creators to simulate production in the early stages, improving the quality of their work.
*Visual effects: The process in cinematography and video production where images are created or manipulated outside of live-action shots.
 PlayStation VR2 and PlayStation®®5
Sony will showcase PlayStation VR2 (PS VR2), the next-generation VR headset for PlayStation®®5 (PS5™) that delivers an immersive gaming experience like no other. PS VR2 features some key features enabled via PS VR2 Sense Technology, such as helmet feedback, eye tracking, 3D sound and adaptive buttons, as well as tactile feedback from the PS VR2 Sense™ controller. Select PS VR2 and PS5 video games will be available for testing, as well as PS5 accessories on display at the booth.
■ Evolutionary mobility experience
 Sony Honda Mobility
A new Sony Honda Mobility concept vehicle will be on display, which aims to "Move people through innovation with diverse inspirations."