Latin America. ConsorcioTec will take some of its integrators to the ISE Barcelona 2023 event, as part of the benefits that this loyalty group of technology purchases delivers to its most active members. Also, in this space will be present the integrator Zasu Mexico, winner of the AV Latino contest.
From January 31 to February 3, 2023, some of ConsorcioTec's integrators will be able to enjoy the benefit of being at Integrated Systems Europe (ISE), "the main professional event in the world of audio and video systems", which will take place in this version in the city of Barcelona (Spain).
So far the list of integrators who have made their benefit valid are C3NTRO TELECOM, CMAV Consulting – ACIDAV, Creatio Environments, Inteliksa, Ultimate Technology SAS, Viewhaus Sistemas SA de CV and Grupo Act (Asesores y Consultores en Tecnología SA de CV).
These multimedia solution integrators obtained accommodation at the Hampton by Hilton Hotel, which is strategically located just 10 kilometers from Barcelona airport and 2 minutes walk from the Gran Via Fira de Barcelona venue, space where the ISE will be held, from Monday, January 30 to Saturday, February 4, 2023.
In addition, they will attend a series of events within the framework of the ISE, among which the Fiesta Alegría sponsored by ConsorcioTec, the Boliche Night Latino.
Winner of the AV Latino Contest
It should be noted that another of the integrators that will be present at ISE and will be able to share with the members of ConsorcioTec is Zasu Mexico, the winner of the AV Latino contest, who was awarded on August 18 of this year.
Statements from the direction of the ISE
Mike Blackman, CEO of ISE, commented: "We are delighted to have a collaboration with AVI Latin America magazine for the 2023 edition of ISE. In addition to being pleased to be linked again with the AV Latino Contest that celebrates the best audiovisual projects made in Latin America during the last year.
We see with enthusiasm that we will celebrate again, within the framework of the ISE, the Fiesta Alegría, a meeting event for Latin Americans attending the Barcelona fair".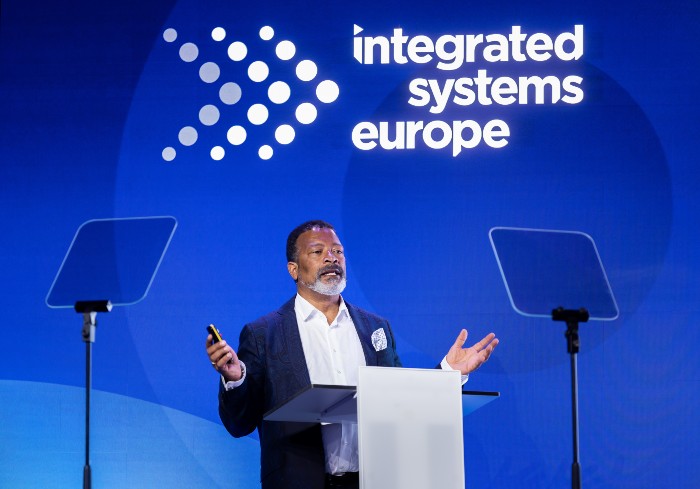 In the same way, he referred to the integrators of ConsorcioTec. "At ISE 2023, we will welcome the members of ConsorcioTec. For us it will be the first event of its kind with a purchasing group for integrators in Latin America."
Finally, Mike commented "we are very grateful for the role that AVI Latin America will have in the fair, producing a series of meetings between international manufacturers and Latin American distributors. In short, all these actions show the strong commitment of our fair with the Latin American community of the audiovisual industry".