Reliable and optimal connectivity in the home is now essential. Hybrid work has normalized traffic patterns to work-from-home connectivity from 9 am to 5 pm and the usual entertainment peak from 5 pm to 9 pm.
By Charles Cheevers*
2023 could be one of the most pivotal years for the future of the consumer home since the introduction of the iPhone in 2007. We now have the technological capability to provide any service on a connectivity platform at a level of performance and cost that the consumer is willing to pay.
Are we ready as an industry for the next big investment in home connectivity platform to enable a new generation of home services? Here are my predictions on how 2023 will change the home networking landscape for service providers, consumers, and technology and solution providers.
Innovation and investment in technology will continue, but at a more measured pace
As a background to 2023, the economic outlook will affect consumer spending and overall investments in new services and technologies. With many countries facing a likely recession, service providers are seriously evaluating the timing of their network infrastructure and investment in Customer Premises Equipment (CPE) from 1Gbps services to the first 10Gbps-capable networks, weighing return considerations for customer growth and retention. On the upside, we expect the supply constraints that the connectivity and consumer electronics industry has faced since mid-2020 to continue to improve through 2023 and beyond.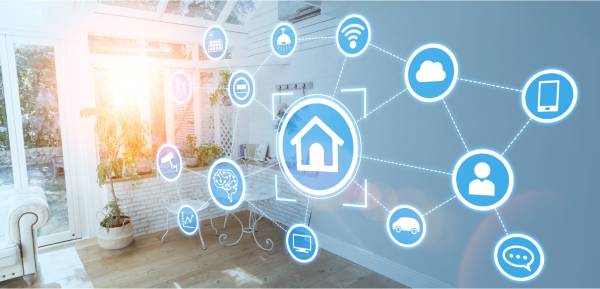 We still expect service providers to continue to invest in fiber infrastructure with an increase in the number of fiber and XGS-PON connections. Service providers see this investment as critical to new subscriber growth and subscriber retention across the next generation of consumer services over the next 5 years. While 2022 saw the rise of the 2.5GBE interface on gateways and for the first time, in many people's homes, 2023 will see the rise of the first 10GBE interfaces on XGS-PON gateways. This is a marked step in Ethernet capabilities that is likely ahead of the consumer's ability to take full advantage, but it's another step on the road to the "10Gig home." The fiber technology area also doesn't stop at 10Gbps with the now-complete International Telecommunication Union (ITU) standards and the next generation of CPE silicon in development for the first samples and tests of 2024/2025.
DOCSIS® 4.0 will emerge first in laboratories and then in field tests towards the second half of 2023. DOCSIS 4.0 is the next generation of the DOCSIS protocol that enables speeds of 10Gbps and provides an economical path to increase the lifespan of Hybrid Fiber-Coax (HFC) networks.
To get the 10 Gbps speeds in the cable installation, it will be necessary to retire the spectrum currently occupied by QAM Video, especially if the installation is not upgraded to 1.8GHz before more IP capacity is needed. Cable operators have been moving towards "All IP" video with the introduction of 4K UHD-capable Wi-Fi® IP transmitters/decoders, and 2023 will see an acceleration of this trend ahead of the introduction of DOCSIS 4.0.
Wi-Fi 7 is the third iteration of Wi-Fi and in 2023 the industry will begin normalizing its next four years for Wi-Fi performance on this standard. It will align perfectly with the 10Gbps capabilities of XGS-PON and DOCSIS 4.0 to get (for the first time) matching speeds across Wi-Fi home network and access, with new levels of determinism and quality of service.
This level of determinism of latency and speed in accessing the home Wi-Fi network is expected to be the platform that enables the emergence of a new generation of home services. Currently, the banner of these has been immersive video solutions such as Metaverse's Metaverse offering, where applications will need the lower latency, speed and reliability now offered by service providers to create increasingly realistic virtual applications. These applications can be extended to new advances in home hospital technologies, as well as home office solutions.
The key for service providers: reliability and a cohesive application experience, at the right price
Service providers will continue to focus on customer retention and growth in 2023 as they face the highest level of competitive pressure they have seen in 15 years. There will be a renewed focus on value and performance ratio for the customer, and cost will become more dominant than speed. Competing on speed alone is an expensive proposition for a service provider and consumers are increasingly aware of their diminishing needs for higher speed, so new ways to attract customers will emerge, including a focus on reliability and a compelling home application experience. Driving "sticky" apps and a good customer experience will be a major factor in customer retention in 2023.
Reliable and optimal connectivity in the home is now essential. Hybrid work has normalized traffic patterns to work-from-home connectivity from 9 am to 5 pm and the usual entertainment peak from 5 pm to 9 pm. As consumers spend more time at home for work, education and entertainment, tolerance for unreliable broadband continues to decline. Cable broadband providers will be looking to provide failover solutions and will need to find a model that works for them and for the consumer. Service providers must lean on Wi-Fi reliability and performance commitments, with better mesh solutions and greater software control of services delivered over Wi-Fi.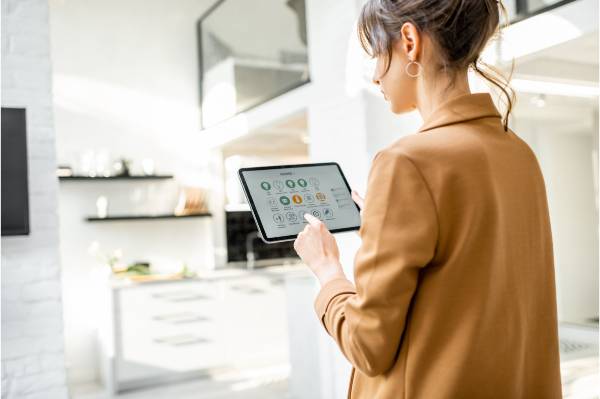 Latency is becoming more important than claims about pure top speed and directly impacts the perception that consumers have of service providers, especially in homes where there are gamers, who will always look for the best solutions to be competitive and win. With Wi-Fi 6 scheduling and new QoS protocols, gaming services can be performed with sharply defined jitter, latency, and wireless speed performance levels. Video games are then expected to become one of the prominent services using the 6GHz Wi-Fi spectrum in 2023 and beyond.
The latest Metaverse experience exemplifies the need for strict speed, latency and jitter controls, and will be central to an immersive user-accepted experience. As we move towards more immersive home experience services with AR/VR/MR, it will be critical to implement a new level of latency control to maintain proper immersion quality.
In addition, service-aware connectivity and intelligent service management will become more important in Wi-Fi solutions, to not only understand the type of device, but also understand the application being running to ensure the right QoS priorities are applied for maximum consumer satisfaction. Improved consumer performance metrics and the ability to silently resolve issues (sometimes even before the consumer becomes aware of the problem) will be key to the performance and reliability of the services offered to the consumer.
Charles Cheevers is CTO Home Networks of CommScope.