This article analyzes how companies and startups can overcome the barriers of the Metaverse in Latin America.
By Austin Yavorsky*
From the metaverse platforms for the fourth industrial revolution – powered by companies like Microsoft, Lenovo and Siemens – to the mixed reality worlds of Meta or Decentraland for end users, the metaverse is here to stay.
Gartner includes the metaverse among the top 10 strategic technology trends for 2023, while McKinsey reveals that Web 3.0 and immersive realities saw investments of more than $140 billion in 2021, combining both. Users are also joining the trend of buying products and services through virtual reality. In mid-2022, Showpad – a sales enablement platform – found that 86% of shoppers prefer virtual shopping, via the metaverse and social media.
The movement of the metaverse, too big to ignore, is gradually being adopted by all sectors. Companies use technology to improve the skills of their workers, modernize customer service and improve the consumer experience. The defense, military, space and utilities sectors have also taken note, being used to conduct simulations and train workers in hazardous operations. But in Latin America (LATAM), regional development and technological gaps are blocking the path to the metaverse.
Understanding Latin America's technological gaps and opportunities
The lack of technological infrastructure, costs and access to specialized software and hardware, connectivity and economic disparity stigmatize LATAM. The region is also influenced by the domino effect of global uncertainties such as inflation, supply chain disruptions and a more expensive US dollar. However, experts say that next year will present many opportunities for LATAM.
Deloitte's 2023 Latin American Economic Outlook, published in January, explains that, despite the global economic slowdown, a reconfiguration of the global economy after the war in Ukraine may lead to unexpected opportunities for the region.
Deloitte reveals that the increase in exports, the additional sources of income generated by digital nomads and the inputs associated with the global transition to clean energies (such as lithium), as positive trends that will present economic growth in the region. This unique landscape makes this year the right time for LATAM companies to disrupt the market by creating innovative new metaverse platforms or partnering with metaverse suppliers. However, it is more complicated than that.
The metaverse requires basic technological knowledge and high-speed, low-latency connectivity. It also demands high computing and cloud processing powers, smart glasses, VR or AR headsets, among other technologies. The costs of these devices and hardware, technological knowledge deficits, and lack of Internet connectivity are the most significant technical barriers for metaverse developers. In addition, although LATAM's culture is unique, diverse, rich and vast, the region does not perceive mixed reality as part of its core values.
Filling technology accessibility gaps
Companies should take holistic approaches when developing metaverse projects targeting LATAM. By building a strategic framework that considers solutions to technological, cultural, social, economic and connectivity challenges, and from which both companies and regional users can benefit.
To fill technology gaps, companies developing metaverse projects can focus on creating platforms that can be accessed and experimented with using any computer, tablet or smartphone. By eliminating the need for smart glasses, AR, and VR headsets – expensive and not always available in LATAM markets – companies become more inclusive and expand their potential customer base.
When it comes to metaverse financial services and e-commerce, metaverse projects must align with regional trends, offering diverse payment methods and options. From blockchain to traditional bank transfers and credit and debit cards, metaverse projects that enable extensive payment options improve financial institutions' monetization possibilities.
Accessibility is also vital in closing cultural and knowledge gaps. Metaverse experiences should be easy to use, agile, and effective. Consumers should not be overwhelmed with complex dashboards or unorthodox cloud computing architectures and designs. Simplicity is the best ally.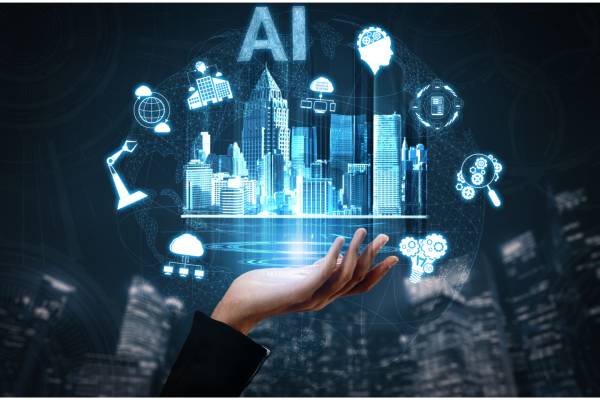 Strategies to optimize experiences in the metaverse
Tracking LATAM users throughout their metaverse lifecycle is also critical. Knowing when users feel discouraged, lose confidence, abandon carts, or get confused, can help improve UX design and platform capabilities. A strong, modern, responsive and people-centric customer service experience, with live support, 24/7 communication channels and highly skilled workers who have visibility into customer data to better understand issues, is the gold standard used to attract and retain customers.
Finally, metaverse platforms can align with regional and local data centers to solve connectivity problems. The concept behind data center and edge cloud outsourcing is simple: the closer the data is to the customer, the better the data will flow, as it doesn't need to travel to distant cloud data centers and back to users. By bringing the platform and data as close as possible to users, latency is improved.
At the same time, while there is little a company can do about a user's Internet connection, outsourcing edge computing and on-premises data centers, metaverse projects can optimize the flow of data and traffic, increasing reliability and speed.
Additionally, programmers, developers, and designers must ensure that metaverse portals work effectively on all devices. By compressing content and simplifying code, online sites will reduce computing and connectivity requirements. Bottom line: Building a "lightweight" metaverse can solve many problems related to accessibility.
To serve the market and break down cultural barriers, decision-makers must conduct thorough research of the areas they intend to target to identify the most in-demand services and products that align with regional cultural values. For example, blockchain technology has proven to be a successful alternative to traditional banking in LATAM, as many of the region's financial systems are plagued by harsh bureaucracy, high costs, and expensive official exchange rates.
Chainanalysis reported a 40% year-on-year growth in crypto transactions in LATAM in 2022. The region was ranked as the seventh largest cryptocurrency market in the Chainanalysis index in 2022. The report says that LATAM citizens received more than $562 billion in crypto between July 2021 and June 2022.
LATAM users have been turning to blockchain cryptocurrency e-wallets for a simple reason: They can access the freedom of the new digital economy with just a few clicks. Compared to opening a traditional bank account, which can take weeks or longer, is expensive, and offers very restricted operational capacity, digital wallets have become very attractive. To capitalize on this trend, LATAM's metaverse projects can incorporate blockchain technology, NFT, cryptocurrencies, and much more.
For LATAM's metaverse projects to be successful, they must combine economic, cultural, technological and accessibility factors. They will then be well on their way to enhancing regional economic development, closing digital divides, and providing opportunities for regional social and economic progress.
Companies taking on metaverse solutions in the region must empower local communities and regions with innovative digital services that align with social, political and economic values. This is the first step to building a successful metaversal experience in LATAM.
*Austin Yavorsky is the CEO of Landian