Mexico. TeamViewer, the leading global company in remote connectivity and digitization solutions, as part of its expansion strategy in the continent, opens its first office in Latin America, headquartered in Guadalajara, Mexico.
The strategic location of TeamViewer's new operations center will serve as the spearhead of its future growth and evolution plans in the region.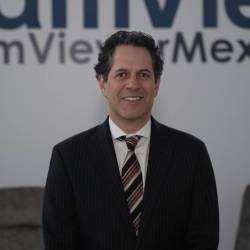 "The solutions offered by the company are used around the world, including, of course, the thousands of customers and users who are in Latin America. TeamViewer's mission is to support all types of industries in the market in the process of digital transformation in the value chain. The opening of this new office will allow us to understand and serve the needs of clients in Latin America more effectively, from small to large companies. We will seek to collaborate closely with local partners to increase visibility in the Latino market and thus be able to carry out the global growth strategy," said Alfredo Patrón, Executive Vice President of Business Development.
In recent years, the Latin American market has gained special importance, being a particularly attractive region for investment in the technology industry. Guadalajara's unique growth in the technology sector was key in TeamViewer's decision to locate the new offices.
This space will become the center of the German company's strategy to attract new customers and expand its commercial relationships in other markets of great relevance such as Argentina, Brazil, Chile, Colombia, Ecuador, Peru and the rest of the Mexican Republic; and thus consolidate its expansion plan in Latin America.