ISE. This January 31, ISE 2023 began. LatinPress and its different products for the AV industry, such as AVI Latinoamérica magazine, IntegraTec fairs and the purchasing group for integrators ConsorcioTec, also began with their extensive agenda of events for Latinos present in Barcelona.
On the morning of this first day, the Breakfast Meeting was held, an exclusive activity for ConsorcioTec affiliates, where the group's preferred suppliers presented their technological innovations and options for integrators. There were about 25 representatives of the affiliated integrating firms from different Latin American countries who were present.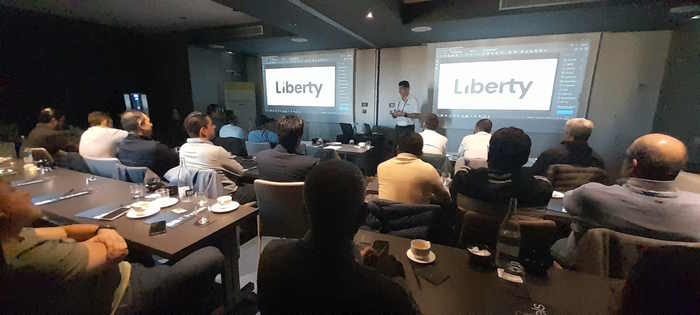 Enrique Granados of Inteliksa de México, one of the assistant integrators
s to this event of ConsorcioTec, stressed that "I really liked this event because it allowed us to meet and locate other companies in Latin America that are in this same program, hear about some success stories of these integrators and be closer to the brands, which gave us a talk and that creates a closeness, It builds trust and helps networking."
For his part, Miguel González, commercial director of Zasu Mexico, another of the integrators present and who was also the winner of the AV Latino Contest in its 2022 version, stressed that "this is our first time in a meeting as affiliates of ConsorcioTec and we are very happy with the potential that ConsorcioTec has as a group, which will help us generate greater profitability and profits for all of us who are part of it. We are sure that 2023 will be a great year for everyone."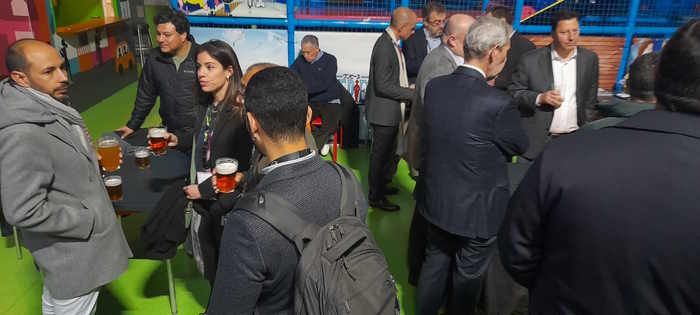 In the afternoon of this first day, the Boliche Night Latino was held, a meeting and networking space for Latinos present at the fair, which was sponsored by Shure and Crestron.
This event was attended by about 75 Latinos, who were able to share among colleagues and friends, while playing bowling games.
The agenda of LatinPress and its products at ISE continues on February 1, when the Meet and Greet will take place, a match-making program that helps international manufacturers meet with distributors and wholesalers from the Caribbean and Latin America during ISE.
The conference will be held between 12:00 and 13:30 hours in the Press Auditorium of ISE.
And finally, on February 1, ConsorcioTec members will have a guided tour of the facilities of audio equipment manufacturer Amate Audio, where they will have the opportunity to attend a demonstration of the equipment and a visit to the factory.