ISE. Within the framework of the ISE 2023 fair, which will be held in Barcelona from January 31 to February 3, AVI Latin America and the IntegraTec fair (formerly TecnoMultimedia), together with its publishing house LatinPress, Inc., will have an outstanding participation with activities aimed at the Latino public attending the fair.
This is the agenda: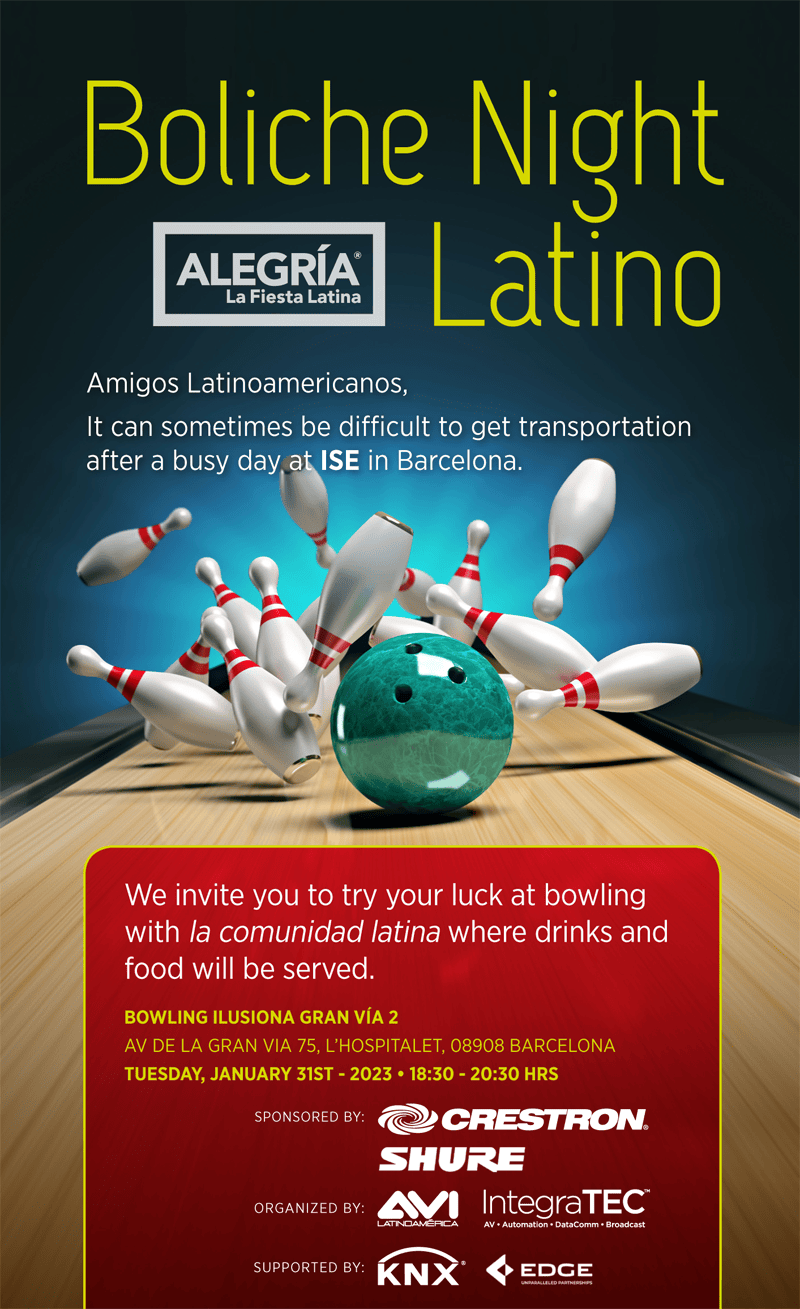 On Tuesday, January 31, ConsorcioTec affiliates present in Barcelona will have a working breakfast, in which the group's preferred suppliers will make their business presentations.
In addition, ending this first day of the fair will be held again the Boliche Night Latino within the framework of the fair.
Organized by AVI Latin America and IntegraTec (formerly TecnoMultimedia), this conference will bring together professionals from the Multimedia Systems industry playing bowling.
The Boliche Night Latino will be held from 6:30 p.m. - 8:30 p.m. at Ilusiona Gran Vía 2, Piso 1, located at Av. de la Granvia de l'Hospitalet, 75, 08908 L'Hospitalet de Llobregat, Barcelona.
To register for Boliche Night Latino, click here.
On February 1, the Meet and Greet will take place, a match-making program that helps international manufacturers meet with distributors and wholesalers from the Caribbean and Latin America during ISE.
The conference will be held between 12:00 and 13:30 hours in the Press Auditorium of ISE.
To register for the Meet and Greet, click here.
And finally, on February 1, ConsorcioTec members will have a guided tour of the facilities of audio equipment manufacturer Amate Audio, where they will have the opportunity to attend a demonstration of the equipment and a visit to the factory.