Colombia. Samsung installed in Bogotá in the Parque la Colina The Wall Shopping Center, one of the largest Micro LED screens in Latin America, which has 25 panels for a dimension of: 172 inches, 4,032 m long and 2,268 m wide and weighing 280 kilos.
In recent years the role that technology has played in public and social environments, such as shopping malls, has been of great importance; And as consumers return to these spaces, digital signage has become a bridge between brand and consumer communication allowing more options for companies to transform their spaces with image quality and immersion.
"The potential of The Wall transforms the existing concept of the LED display into a display that goes beyond any other available on the market today. The Wall allows you to project in a surprising way, with the best image quality and sharp colors, on a large screen like no other, another making the possibilities of promotion endless and its potential is unlimited, "explains Camilo Romero, product Marketing head of EB in Samsung Colombia.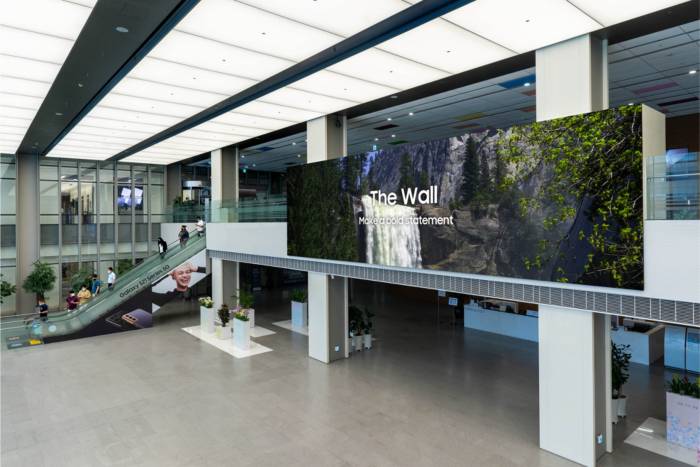 The Wall redefines the meaning of a visual experience by allowing more colors to be projected thanks to Black Seal technology, a deep black background that covers the screen with perfect uniformity, creating a uniform canvas for purer black levels with an improved depth that offers unparalleled contrast and precise details, and Ultra Chroma, which allows colors to come to life with spectacular vitality to recreate scenes as if you were watching a real-life scene through a screen.