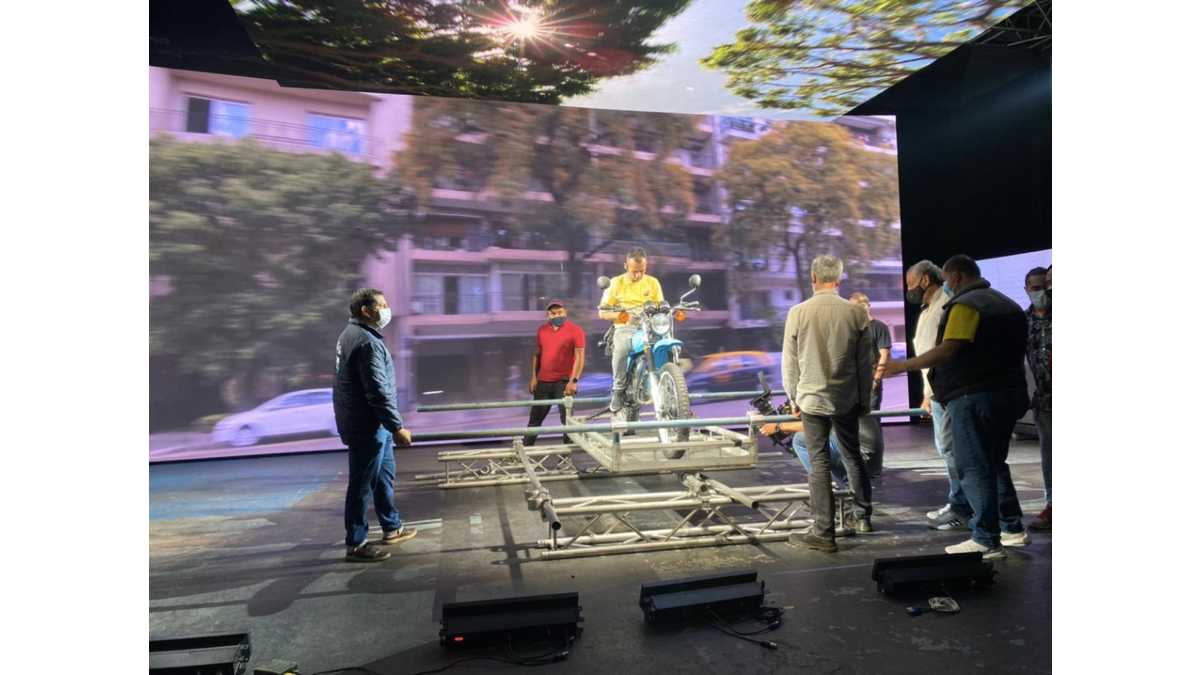 We present some recommendations to acquire LED screens and an analysis of the market, by the hand of some of the main manufacturers that have a presence in Latin America.
Richard Santa
If there is a dynamic segment within the audiovisual industry, with a large number of manufacturers, applications and developments, it is that of LED screens. That is why after the paralysis of the first months of 2020 with the beginning of the pandemic, at the end of the year the market began to recover, faster than other sectors.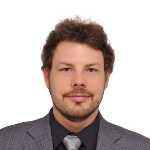 This is assured by different manufacturers that have a presence in the Latin American market consulted by AVI LATINOAMÉRICA for this special that we present in this edition. In this sense, Lucas Crantschaninov, Sales Director for Latin America of Unilumin, pronounced:
"As well as most markets, the LED display industry also suffered a considerable impact in the first 6 months of the pandemic. Little by little the market has reactivated, especially in the last quarter of 2020, ending this year with a 10% contraction compared to 2019. The expectation is to finish 2021 on the same level as we were at the end of 2019."
For his part, Manuel Navarrete, Sales Manager in Colombia of Barco, stressed that "This is a growing market and with a high opportunity to expand, since the demand for emerging LED technologies in display applications has skyrocketed this year, especially in the LED Videowall market. In addition, LED Videowall revenue for 2021 is expected to reach US$1.78 billion, up 12% year-on-year as it is the third largest growing sector in the LED industry."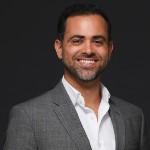 Clayton Brito, director of Christie's Enterprise division in Latin America, also highlighted: "Thanks to Christie being able to make quick adjustments at the beginning of the pandemic in our strategy for Latin America, important projects were closed in several countries, further increasing our share of the LED market. It wasn't easy, but with the collaboration and trust of our business partners, Christie once again demonstrated the effectiveness of its sales ecosystem."
Most common applications
LED screens offer a wide variety of solutions to respond to the different communication needs, both indoors and outdoors and favoring the creativity of its users. Mauricio Peña of Lightlink, stressed that:
"The Latin American market is emerging in fixed facilities, billboards, shopping malls, retail businesses, clothing stores, food, cosmetics, churches, all this has skyrocketed in this aspect. As for events due to the pandemic, it has not been slower, events, concerts, and limited capacity have not yet been fully reactivated, in this situation the outdoor screens for drive-in cinemas were moved, and virtual studios were created for the production of films, television programs, commercials, concerts. For this, special series of LED screens have been created, with the highest refresh, a low scand and thus have a reality in each camera shot".
Álvaro Amar Zajer, Industry Development Director of Absen, commented that "Among the most common applications are advertising in large formats, both indoors and outdoors; retail, or any company that wants to communicate to the end customer, either in standard formats or tailor-made; rent and events".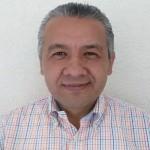 Carlos Zamora, General Director of Chauvet Mexico, added that screens are also used to create virtual spaces, advertisements, projection of visual content for live shows, in theater it is used to replace physical scenery with virtual setting and in Christian churches to project praises.
LED screens also have other uses that are not so common but have been gaining ground. As the representative of Barco commented, "LED has many strengths that make the technology perfectly suitable for use in critical environments and has gradually been gaining ground in this sector within the control rooms. Unlike LCD screens, the image on an LED wall is never interrupted. This allows you to distribute content over larger areas of the screen canvas. Alphanumeric content is never interrupted and is therefore always readable."
In that sense, Lucas Crantschaninov added that "what for some sounds curious, is that traditional control room technologies, such as rear-projection cubes are being replaced by LED screens. In China, 90% of control rooms are upgraded or built with LED screens. In Latin America, the Air Control Center of the Mexico City Airport, as well as the Incident Management Center of the Panama Canal already have LED screens."
In addition, there are applications that are not so usual, such as lining a column, in which different shapes can be given, with corners of 90 and 45 degrees, and also make a sphere or an LED cube, as well as installing an LED screen in spaces such as the cinema room in a house or in a pool.
Errors when choosing a screen
Being a booming technology, with multiple applications and with different technical requirements, it is common that mistakes can be made when deciding which technology to use by end users. Guillermo Cabada, CEO of Megaview, explained that: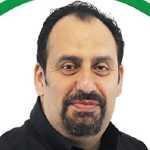 "Some of the main mistakes users make when choosing their LED panel is not asking the right questions. Will your video wall be indoor or outdoor? If it's for the outdoors, what is the weather like normally? How reliable is the brand or panel you choose? Users are sometimes attracted by low prices, but do not take into account what happens when the system starts to fail and needs to be repaired, will the company they bought from be able to provide them with that and offer a good guarantee? Choosing the right system size is also a mistake that is made. There are several questions that need to be asked before making that investment, so it's important that they have the right support."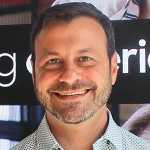 Álvaro Amar Zajer, indicated that the main mistake by far is to think that he is buying square meters of paper, that any screen will be the same as the other. The second is to think that the screen is like the TV in your house, that is to say that with only the screen the investment is complete.
"For a signage installation to be successful, it must have three components: Hardware (in this case the screen, support, wiring, etc.), a good content management and playback system (CMS) and the fundamental, a content that impacts and is dynamic. There are many times that customers choose screens only looking at the value per m2, as if buying onions in the market. Then that same client, uses a pc or a player with a USB pendrive and to finish, uses a content of very long duration, boring or in some cases, made for other formats such as for a TV commercial. In short, it is a matter of days so that in addition to failing, that screen becomes part of the landscape."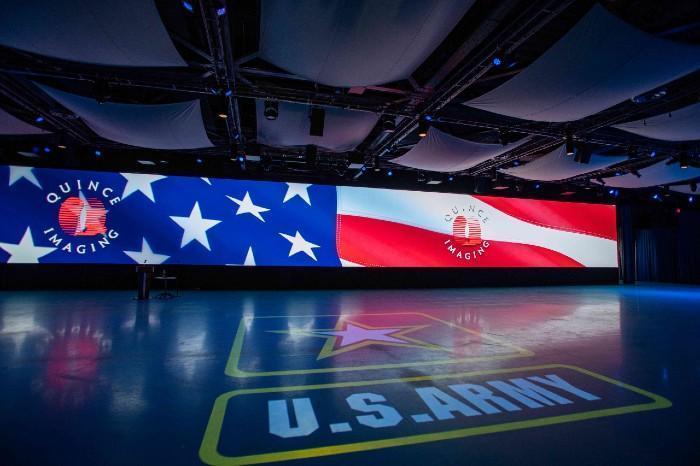 Technological evolution of LED screens
Lucas Crantschaninov recalled a little of the evolution of LED technology in the last 20 years. In 2001 LED technology was unicolor discrete LED diodes (green, red, blue, and sometimes white), known as DIP (Dual-Inline Package), with a minimum pixel pitch of 10 millimeters.
"In 2011 we already had the SMD LEDs, (Surface Mounted Device), which is another technology, of an integrated circuit element, with the smallest pixel-pitch of 1mm. In 2018, the Mini-LED COB (Chip On Board) technology debuted, which allows to reach a much wider spectrum of colors, with more contrast, greater energy efficiency and greater viewing angles".
Guillemo Cabada has been in the LED industry for more than 20 years, which is why he has seen this technology evolve drastically. "We started working with LED panels when CRT video walls were 'trendy'. From that to what we have now is amazing. They are like mobile phones that have become smaller and more durable, not as heavy as in the past, that's for sure. The image quality has improved a lot, the technology is incredible."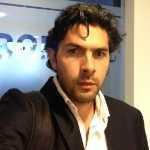 And as Manuel Navarrete explained, the innovation of LED display technology has continued from the 90s until today. For example, smaller, more efficient bulbs, higher resolution and screen sizes have been key to the deployment of this technology. "In the last 20 years the progress of large format LED screens has skyrocketed. The current screens allow to emit images in high definition (HD), the changes and improvements in the technology of LED bulbs have allowed the quality to be more than significant".
Mauricio Peña spoke in the same direction. "Every time the pitch is smaller and this makes the client have better equipment for good operation and have an excellent resolution, just about seven years ago a 10 mm indoor pitch was handled and it was what was booming, and at this time it is normal to handle a 2.5mm pitch, 2.9mm, 3.9mm, because that's what the market demands. Interactive LED screens are being manufactured that can be made of floor or hung, screens of flexible modules that are shaped to the surface or figure that you want, you can already see 3D content in this class of screens, at the moment there are devices to send content from anywhere in the world, to be able to monitor the screen remotely. "
Tips for choosing LED screens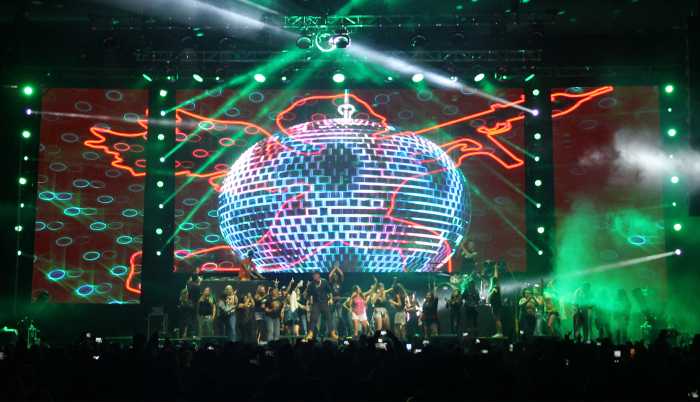 The experts consulted for this special, highlighted some tips and factors to take into account when choosing an LED screen:
Decide how the screens are going to be used, if they are going to be done for permanent installation or for production. Specify the special needs of the screen in relation to functionalities or the environment itself
Consider how much they weigh and the size of each screen. A system can look wonderful but do not forget the side of being able to secure the system.
Think about what kind of content is going to be taught. It is an important consideration in choosing the size, how bright the system has to be, and the minimum and maximum viewing distance of it.
Set the screen size. Buying a system doesn't mean you can only stay that same size. It can be expanded or divided into several smaller solutions in the future.
Know the distance that is sought to project to the public, to be able to choose the right pitch.
That the screen works in the current that the country requires.
Acquire a cabinet of easy assembly, closures with perfect fit, that does not have so much weight and that the modules can be used anywhere in the cabinet, thus giving you the opportunity to have more spare parts.
Choose the best processor that works well with the system. Before you buy make sure that the processor does not limit you and can do all the things that the system can.
Look at the company's references at a global level, how this company adds value to the project, who are its integration partners, image quality and after-sales support. Can you offer a complete solution? Do you offer extra services and products?
Know the budget available for the project, as well as the times of it.
Know the way of the installation of the screen, if it is on the floor or hung in truss.
Consider a color standard or color gamut, which would help the color on the screen match the same color on another. To display the desired color, a screen must not only have primary colors that match or exceed those of the color standards, but it is necessary to map all the colors within the color parameters.
When it comes to working with synchronization with LED screens, due to its modular nature, you are not subject to standard resolutions. In applications that use narrow pixel pass products, you can easily beat HD or even 4k, so rather than looking at the bandwidth capacity of a single processor, it's paramount to know how well processors work together in a stacked configuration.
Take into account latency, which is nothing more than delay; in other words, it is the amount of time needed to process the content from the input source to the actual screen. Latency is especially valuable in applications where reaction time is important.
Brightness requirements for video wall applications vary. Higher brightness may be needed to improve overall contrast in environments where ambient light is very high. For applications that include control rooms, a video wall that is too bright can be a disadvantage. If a video wall is not bright enough, it can reduce contrast, making it difficult to discern information with the ease and accuracy that is required. It is also important to take into account the uniformity of brightness and the balance of brightness and color.
Screen Fill Factor: The fill factor is the proportion of the screen covered by light-emitting pixels. It is impossible to reach a fill factor of 100%, but if you want to achieve a sharp and vibrant image the figure must be high (minimum of 40%).
Access points for maintenance: the best designs facilitate full front access, thus allowing to replace mosaics and repair the electronic elements without the need to disassemble the installation. Most products also require rear access for some parts. It is convenient to know in advance which components we have access to and from which side of the mosaic. The best products are those that allow the individual replacement of the mosaics by the front of the LED videowall without having to remove the entire cabinet, minimizing maintenance time and operating costs.
Brand news
These are some of the most recent launches and news from the brands participating in this special: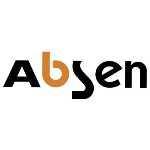 Absen: It has launched several product lines simultaneously. In fixed installation, they have new developments in both Mini LED and Micro LED, with pixel sizes under 0.8mm. In outdoor, they launched the Aurora line, which with a very good image quality, can reach brightness of up to 10,000 nits, twice the brightness of a traditional outdoor screen. Also the transparent Jade Dragon series, both for interior and exterior, a solution for architects and designers who want to cause the desired wow effect on those who see their projects. Finally, the third version of the All In One solution, for boardrooms and education: Absen iCon.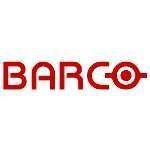 Boat: The portfolio of LED-lit rear-projection video wall displays consists of the industry-standard OverView M series and the Full-Featured OverView O series. It is available in a wide variety of screen sizes and formats, and adapts to all room size controls from small, medium and large. On the other hand, there are LED video wall displays, which is an excellent option to use in any environment.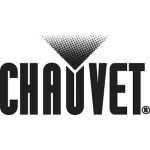 Chauvet: F5IP is a 5.9mm pixel pitch IP65 rated LED video panel equipped with a refresh rate of 1920Hz and 6,000 NITS to make video images stand out both indoors and outdoors. Quick and easy setup is optimized by its advanced lightweight die-cast magnesium housing and magnetically assisted suspension functions. Plus, there's the F6 Strip IP, a uniquely shaped, outdoor-ready 6.9mm pixel pitch video panel that can be used to align mounting parts and configure designs that complement other F-series video wall panels (F2, F3, F4IP, F5IP).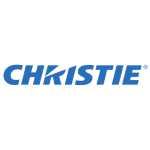 Christie: MicroTiles LED continues the legacy of innovation established by the original MicroTiles platform, providing P3 color space, fully compatible HDR-10, and proprietary software that keeps the LED wall calibrated to a uniformity of 97% or more. Christie MicroTiles LEDs are suitable for broadcast, corporate venues, museums, retail, stadiums, sports venues and higher education, and include a low-profile QuickMount system so that screens can be created in any shape and size, including 90-degree indoor/outdoor corners, and concave and convex curves.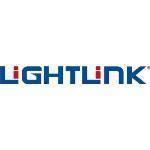 Lightlink: The Cineflex series meets all the standards requested by Hollywood, Netflix, Prime video, to make virtual studios and thus be able to shoot a whole movie without leaving a recording studio, a very high refresh up to 7680hz, very low scand 1/12, type of LEDs with gold tip, this gives an incredible resolution. They also have LED floor, capable of supporting up to 500 kilos per square meter and carbon fiber screens, lighter, with low energy consumption.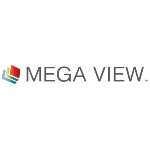 Megaview: The brand has grown and aims to continue developing the most advanced LED panels that provide its customers with options for their specific needs. They recently launched their Promotile panel. It is a revolutionary panel for its time. It was designed to simplify the entire process, from purchase to installation.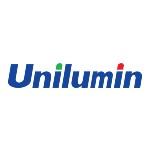 Unilumin: UpadIV is an LED display capable of working at 7680Hz, which is double what is considered today "high refresh rate". These screens are ideal for virtual recording studios, eliminating various types of effects and meeting the highest demands of international recording studios. They also have the second generation of Uslim, it has flat cabinets and flexible cabinets that can be mixed, in order to obtain an irregular screen in its shape, and also with pixel-pitches ranging from 1.5mm to 3.9mm, allowing architects and designers to capture their concepts in audiovisual projects. Finally, they expanded their portfolio of outdoor LED display solutions, with the Uslim-O, which starts at pixel-pitch 2.5mm.