The fundamental objective of audiovisual systems is to be able to transmit information in audio and video. In home automation we attach other services such as lighting, security and networks.
Juan Tamayo*
Although the pandemic passed, well, in theory because we are still suffering with the lack of inventory of manufacturers that I will address later in this opinion column, I can say that it has left us with great lessons. And with this change in social habits, it is time for design, consulting and/or installation companies to start changing our sales philosophy and start building advisory philosophies.
In homes or living spaces we must think more about advising and designing instead of making large sales that may reflect at the end of the fiscal year a bulky utility, but that over time will create problems due to a dissatisfaction of the user or users who live in that home.
About a year and a half ago, writing about the subject of home design, I raised four important points that an audiovisual project for homes, called home automation, should have, where the advisor must:
- Create the analysis of customer needs.
- Know the activities and customs of the client.
- Take into account the cleaning and maintenance of the smart home.
- The backbone of the smart home will be the data network.
And it is important to carry out these points and possibly more, because now the home has become important that before the pandemic was not seen. Before the Coronavirus, home was a place of passage where many only went to sleep and be on the weekend, so they did not pay much attention to it. But in pandemic this changed, as many spent more than three months locked in their home. As I called it, we were in jail, but we had benefits. Users learned to pay attention to their space and that may be the reason why after-sales have been increased, possibly to order new elements or, in the worst case, to make corrections to previous installations.
As a consultant it is sometimes difficult to tell a client that the person or company that performed the installation was not professional enough and that it left some mistakes that should not have happened. And you can not imagine the faces of disappointment that I have had to see, and it is because for almost everyone, our house is the place we want and it has cost us to build and automate.
Let's face it, home automation is expensive, no matter what level we want. For this reason, companies that carry out household projects must be much more careful than companies that are dedicated to making corporate installations, the technical support times are different, and generally in homes we must have a 24/7 attention, because the client expects us to feel their home as if it were ours. As an experience, the cost of installing homes can be up to 3 times higher than the cost of installing corporates.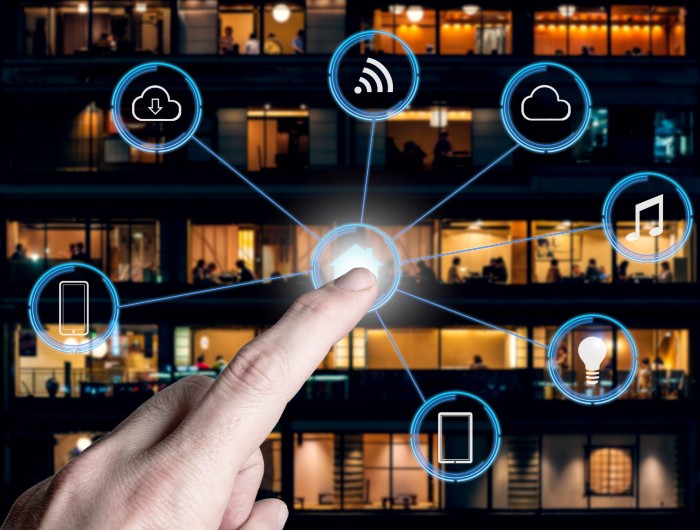 For this column I want to touch on some topics, which I wish we could debate or comment on online events that are already common and easier, or why not, in the comments section of the articles, because, although you do not believe it as readers, they nourish our knowledge and motivate us to continue doing this work of sharing our experiences.
The first issue to touch on is the lack of stock of the audiovisual market in general. The crisis after the pandemic, the war in Ukraine and the lockdown in China has been the headache for almost all manufacturers. And in many cases I have seen that the company that executes the project does not clearly inform the client about these problems, and does so once the client signs the contract or delivers the advance. So, as a recommendation, it is important to always inform the possible delivery times, delays and have updated product delivery schedules, so the customer's dissatisfaction will be less and will know day by day how the product delivery process is.
One topic I discussed in the previous article is the importance of data networks. Our home audiovisual project must have a robust structured cabling, identified and documented, in which the minimum bandwidth capacity required must be one gigabit per second. And if the home has video over IP transmission, a data network infrastructure analysis should be performed so as not to have bandwidth problems. Remember that, of the total bandwidth capacity, services should only consume 30 percent, and of this maximum consumption space 80 percent should be used constantly.
The fundamental objective of audiovisual systems is to be able to transmit information in audio and video. In home automation we attach other services such as lighting, security and networks. If our goal is to communicate, we must make a great effort to be able to talk to other important actors in the construction process. Therefore, in our execution plans there must be periodic meetings in which we ask and be given information on work progress, changes, infrastructure review.
Home projects are dynamic, they can have unforeseen changes and if they are not communicated in time they can be a headache for our design. I also remind you that, although we do not install the infrastructure such as pipes and electrical outlets, we are responsible for verifying that the construction process is adequate.
And to close, documentation is the final product of our project. Yes, of course, as are the equipment and the installation. But if the company that installs the system is not governed by the different standards, does not document and does not carry out a correct maintenance plan, over time the project will degrade, generating disagreements with the client. My invitation is for you to study, prepare and help the industry raise awareness that we need to be on a professional level.
*Juan Tamayo, CTS-D, is an electronic engineer and currently serves as Manager of T-Árbol Audiovisuales SAS, product application engineer for Latin America for International Sales and Support Engineer for Synthax Inc.