Latin America. The environment within a control room can become very demanding. To be able to handle situations, staff must work under pressure and be ready for last-minute changes, technology in this sense is its main ally, as it will allow you to focus on information and not on technical issues.
Likewise, operators must deal with critical situations that can often be exhausting, therefore, Manuel Navarrete, LVX leader Latin America of Barco describes the main five challenges that control room operators face on a daily basis and how technology can help them make evidence-based decisions.
1. Cope with a heavy workload
Operators often have to supervise several processes at the same time. When alarms suddenly start going off, they may have to navigate multiple sources and data streams to determine where the problem is. When the workload becomes too high for an operator, it can reduce vigilance and increase stress levels.
To cope with this burden, workers can securely share content to external parties, Barco's SecureStream allows this through a simple interface and device availability, as well as monitoring, reading and sharing results from different sources and on different devices. Generating fast access to information.
2. Collaborative decision-making in times of crisis
The control room can also be a crowded place, sometimes operators, managers, field engineers and visitors can make it an environment full of distractions. However, the key for operators is to be able to concentrate and collaborate only with the necessary people at times when things become critical.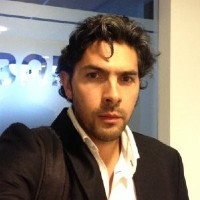 Manuel Navarrete, mentions: "Teamwork is fundamental within the control rooms, the correct management of a crisis requires a well-implemented team and ready for the situation, Barco provides technology designed for the needs of a control room, thinking about the users and the tasks to be performed, facilitating the process for decision makers".
The success of the collaboration depends on many aspects, the most important being:
How quickly operators can recognize a problem.
Collectively view all the necessary information instantly.
Decide based on this information as quickly as possible.
3. Monitoring of control room KPIs
As in any company, the key performance indicators (KPIs) of control room operations must be monitored and communicated to senior management. In a control room environment, these KPIs can be anything from how well a process is managed, how many hospital beds are taken care of, and how unexpected breakdowns are anticipated, to the success with which an incident or shutdown is resolved.
Operators should monitor KPIs as an extra responsibility apart from their other tasks, in order to fight this battle more easily a comfortable display wall and an appropriate work area are necessary.
4. Collaboration with field operators
To resolve issues quickly and effectively, control room operators must maintain ongoing collaboration with remote parties, whether they are field engineers, maintenance operators, or first responders. But getting the right information to field teams can be difficult.
Control room operators must ensure that their communication with field teams is correct and that field operators can see the big picture and respond accordingly.
5. Combat operator fatigue
Operator fatigue is another critical issue to keep operations running safely and efficiently. By working long shifts and continuously monitoring content, operators can become physically exhausted and reach a reduced alert state, which can result in slower reaction times. Especially during long shifts without specific incidents or work interruptions, it can be challenging to keep operators constantly engaged.
The control rooms are a space that can require a lot of concentration, it is important that analysts are supported by technology in such a way that it is an ally, both in the most crucial moments, and in the daily routine.
Manuel Navarrete comments: "A videowall must be designed to cover, not only the needs that visualization requires, but the challenges of its ergonomics towards the personnel who use it. Barco's technology takes into account the importance of eye strain in operators, allowing a clear and comfortable image for the eyes."
The work of an operator is an important pillar within companies and organizations. Understanding what they are facing allows us to put ourselves in their place and solve problems that would otherwise be impossible. Thanks to technology and digitalization, we can aspire to a future where daily challenges become simple daily tasks for the operator to perform, motivating their approach to more necessary things.
Text published by the company Barco.