Latin America. Shure launched its new ceiling microphone, the MXA 920 line, which is certified for Microsoft Teams. This solution has the technology of Automatic™ Coverage, optimized configuration and offers improvements in voice quality.
This new line is the result of the manufacturer's efforts to improve its line of premium ceiling microphones, launched in 2016, the MXA910. Then, with the launch of the MXA920 devices, their predecessors will no longer be available on the market.
According to Shure, the mxA920's main advantage is that it offers pre-configured audio capture that requires minimal additional tweaking, reducing the time and cost of deployments for integrators. Precisely, the target audience of this solution are AV / IT professionals, the brand chose to manufacture a product that is easy to implement in any space and that is compatible with existing platforms. In addition, qualities such as reliable audio capture, aesthetics in the design and scalability were also taken into account.
Now, the MXA920 features IntelliMix DSP audio processing software, which gives you noise- and no-echo performance, as well as audio clarity and intelligibility. So this solution offers optimal performance for audiovisual conferences in all types of rooms, such as in executive boards, hybrid higher education classrooms, corporate and government meeting spaces.
It stands out in this solution that, due to its design, it is possible to acquire two formats, square and round. This variety allows its aesthetic integration in a harmonious way in various installations and spaces.
Doug Daube, Director of Microphone Systems at Shure, said of the product: "Audiovisual conferences are as important as the quality of the audio of the participants. Now more than ever, we see that our customers need solutions that capture voice naturally, that perfectly fit the aesthetics of the room, and that allow participants to connect effortlessly, regardless of where they are. The MXA920 meets these current demands, ensuring easy deployment and unmatched voice capture."
Mark Lorenson, commercial AV sales technology leader at Intereum, commented: "When testing the mxa920 at our facility, it is evident that the state-of-the-art architecture greatly enhances the directional capabilities of the microphone, eliminating distracting background noise. We have been very impressed by the sound quality and perfect coverage offered by the MXA920 in one of our main exhibition halls. In addition, it does not require any configuration: it is installed on the ceiling and works."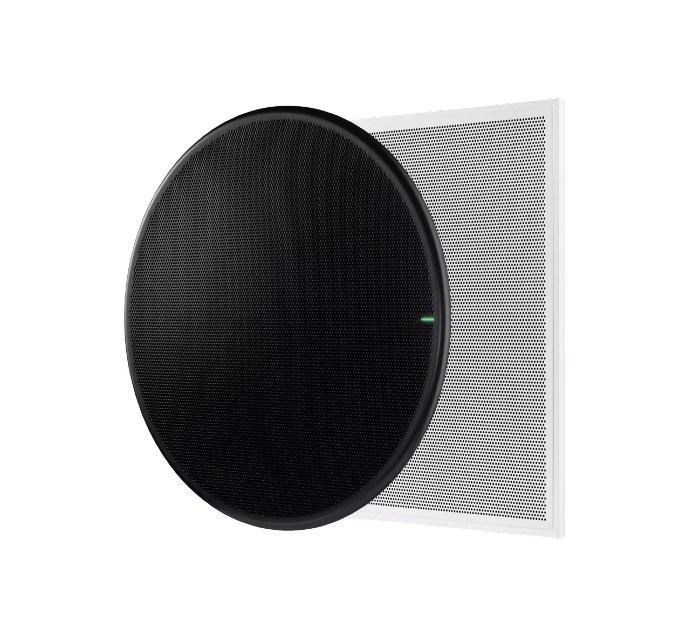 Benefits of MXA920
It covers smoothly and automatically up to an area of 9x9 meters, if it is put to work in its factory configuration. Coverage can be customized for different distributions and zones are allowed to be excluded. Because of the DSP algorithms that come along those lines, it allows participants' speech to be more natural and heard clearly and accurately.