International. Christie announced its acquisition of Digital Cinema Implementation Partners( DCIP) Cinergy software, a cloud platform for theatrical presentation management focused on the film market.
This decision was made because Cinergy is a cloud-based business platform, which offers easy management tools to monitor, monitor and efficiently manage the quality of the presentation in theaters, centrally. This solution focused on the film exhibition and distribution sector can also be adapted to other types of markets.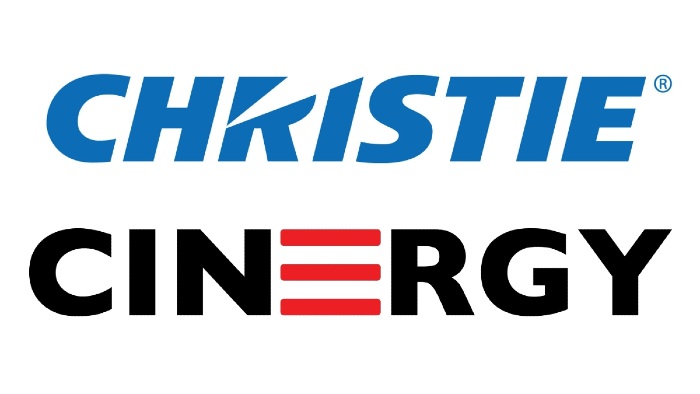 This acquisition will not mean changes for previous users of Cinergy and will complement the work of Christie's Professional Services, a brand that provides services to help the design, manufacture, deployment and professional assistance of audiovisual display systems.
Sean James, Christie's Executive Vice President of Professional Services, said: "The acquisition is a step forward, reinforcing our software and our remote management capabilities. Cinergy is a powerful solution that gives its users the possibility to transform the operation of their rooms and to make the most of their potential, through centralized control and real-time management of data and reports. We are excited to welcome DCIP employees as software or business developers, and in sales or operational support roles."
Rich Manzione, CEO of Digital Cinema Implementation Partners, commented: "Christie's purchase of our Cinergy software ensures a smooth transition and a strong future for DCIP's customers and partners. Christie has an extensive track record of supporting film exhibition, which coupled with his experience with remote monitoring ensures the continuation of Cinergy's growth and the software's ability to adapt to the evolution of cinema and other sectors."
What does Cinergy do?
Cinergy has nine central functions and a mobile app that offers access from smartphone or tablet. In these functions it has:
• Asset tracking and TDL management (list of trusted devices)
• Automatic on-screen delivery key
• Real-time monitoring of system health
• Full performance reports
• Proactive management of lamp and consumable elements
• Preventive maintenance monitoring
• Secure remote access
• Customized business intelligence reports
• Agile support in incident tracking and knowledge management
Finally, it is important to note that DCIP is a joint venture, in equal parts, consisting of AMC Entertainment Inc., Cinemark Holdings, Inc. and Regal, a subsidiary of Cineworld Group plc. In that sense, DCIP was created more than a decade ago to facilitate the transition from 35mm film to digital projection technology and since that time has overseen the conversion of more than 18,000 screens in the United States, Canada and Latin America. In addition, it continues to provide management services and information flows.